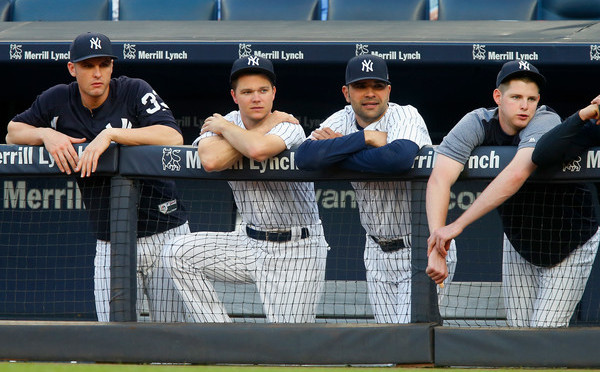 This long nine-game homestand comes to end this afternoon, and today's game will determine whether this is a great 7-2 homestand or merely a very good 6-3 homestand. Winning seven of nine sounds so much better, doesn't it? A win today gives the Yankees their fourth straight series win after going 0-8-2 in their previous ten series.
Masahiro Tanaka is on the mound this afternoon and he's coming off that brilliant start against the Rays, in which he took a perfect game into the sixth inning and finished with one run allowed on two hits and no walks in eight innings. He struck out a career high 14. Tanaka has a 3.43 ERA (3.52 FIP) in his last nine starts and looks better than he has pretty much all season. Hopefully it continues today. Here is the Tigers' lineup and here is the Yankees' lineup:
LF Brett Gardner
CF Jacoby Ellsbury
RF Aaron Judge
C Gary Sanchez
SS Didi Gregorius
DH Matt Holliday
3B Chase Headley
1B Todd Frazier
2B Ronald Torreyes
RHP Masahiro Tanaka
It is warm, cloudy, and humid in New York today, and there is some rain in the forecast throughout the afternoon. Hopefully nothing heavy enough to delay the game. First pitch is scheduled for 1:05pm ET and you'll be able to watch on YES locally and MLB Network nationally. Enjoy the game.
Update (12:48pm ET): The Yankees say the game will not start on time due to rain. The Tigers are not scheduled to come back to New York again this season, so they're going to wait as long as necessary to get this game in.
Update (1:55pm ET): Today's game will begin at 2:30pm ET, the Yankees say. That's not too bad.