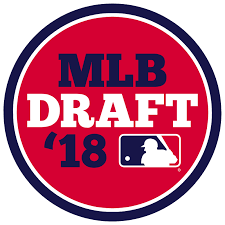 Today is a very busy day in Yankeeland. The Yankees are in Detroit to play a doubleheader against the Tigers — they won the first game this afternoon — and, coming into today, they had baseball's best winning percentage (.685) and third best run differential (+72). All the rainouts meant they'd only played 54 games, however, the fewest in baseball. They still have three doubleheaders to play.
In the grand scheme of things, today's main event is not the doubleheader in Detroit. They're only two games of 162. Hard to make too much of 'em. More important than those two games is the start of the annual amateur draft. It is every team's chance to add impact players to their organization. There are future All-Stars out there waiting to be selected today. Maybe even a future Hall of Famer.
The MLB Draft is a three-day event and the first 78 picks will be made tonight. That covers the First Round, Supplemental First Round, Competitive Balance Round A, Second Round, Competitive Balance Round B, and the Supplemental Second Round. Lots of rounds these days. The Yankees have two picks today: 23rd and 61st. Here is the full draft order. The Rays and Royals each have five picks tonight.
Reports these last few weeks indicate the Yankees are leaning toward a position player with their first round pick, with a high school player more likely than a college guy. For what it's worth, the Yankees have selected 17 players in the first three rounds over the last five drafts, and eleven of the 17 were college players. We'll see how it goes. As always, players from Southern California are a good bet with scouting director Oppenheimer.
MLB Network's live broadcast of Day One of the 2018 draft will begin at 7pm ET tonight. There's also a one-hour pre-draft show that begins at 6pm ET. Everything will be streamed on MLB.com as well. Here is MLB.com's Draft Tracker and here are MLB.com's top 200 draft prospects. As always, their scouting reports are completely free. Such a great resource. Draft info used to be top secret.
The game thread for the second game of today's doubleheader with the Tigers will be along in a bit, a little closer to first pitch. Use this thread for everything draft related. Enjoy the draft, folks.