Via Tim Brown: Derrek Lee has decided to stay retired and not join the Yankees. Oh well, never hurts to ask.
11:36am: Cashman also said he looked into signing Scott Rolen, but didn't elaborate. Unlike Chipper, the 37-year-old Rolen looked pretty cooked last season (93 wRC+).
11:22am: Cashman said he is "not optimistic" about signing Lee, and said he would also be interested in Chipper Jones if he wants to come out of retirement. He wasn't joking either; he said he plans to talk to his agent. Chipper would be pretty awesome, but I highly doubt it happens.
11:00am: Via David Waldstein: The Yankees have asked Derrek Lee to come out of retirement in the wake of Mark Teixeira's wrist injury. The long-time Marlin and Cub is interested, though no deal is imminent. Brian Cashman confirmed the report this morning — "I made a call, I liked him as a player," he said — and it's worth noting Lee played for former Cubs GM and current Yankees executive Jim Hendry in Chicago.
Lee, 37, hit .267/.325/.446 (109 wRC+) with 19 homers in 447 plate appearances for the Orioles and Pirates while battling an oblique strain and a broken wrist (suffered on a hit-by-pitch) back in 2011, his final year as a player. He was a very good defensive first baseman with a great clubhouse reputation, so he fits the current Yankees mold. I wrote about Lee as a possible DH target in a mailbag last January, and pretty much all of that stuff still holds true. Coming back after a season away is much tougher to do as a hitter than pitcher just because hitting is such a rhythm and timing thing. A minor league contract would be fine, but expecting him to contribute on an everyday basis is a stretch.
We've been getting DH-related mailbag questions pretty much non-stop all week, so Joe and I already answered a bunch of them: Domonic Brown, Jayson Heyward, David Wright, Ross Gload, Kyle Blanks, Jim Thome, and Kosuke Fukudome. Remember to use the Submit A Tip box in the sidebar whenever you want to send us anything, even if it's not a mailbag question.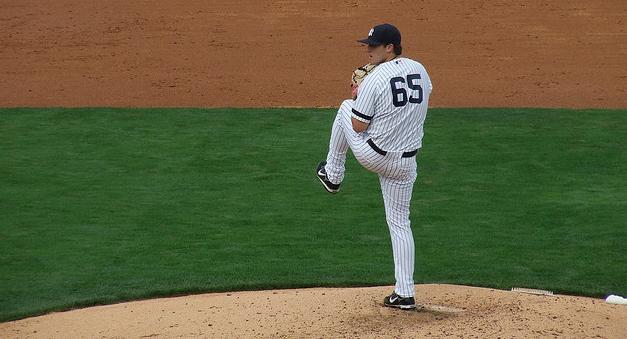 J.R. (and a few others) asks: Does Phil Hughes have an option left? I remember last year that he preferred a stint on the DL rather than a demotion and use of his last option to AAA. Did he accrue too much service time to be sent down without being exposed to waivers?
Hughes does have at least one minor league option left as best I can tell, and the optional waivers thing isn't really a problem. Apparently there's a league-wide gentleman's agreement in place preventing claims from being made. Hughes is roughly ten weeks away from having five full years of service time, at which point he'll be able to refuse a trip to the minors. I'm not sure that a trip to Triple-A will benefit him at all, he's got face the challenge of big leaguers to make progress. Then again, Ivan Nova did make tangible progress with his slider following his demotion last summer, so who knows.
J.A. asks: What about Burnett for Adam Dunn?
Antony (and a few others) asks: What about Carlos Lee for the DH? Burnett for Lee?
Might as well kill the two A.J. Burnett trade with one stone. I'm going to give an emphatic no to Dunn, even though I think he'll rebound (at least somewhat) from his abysmal inaugural season with the White Sox (.266 wOBA) just because he's too good to do that again. The problem is his contract, which will pay him $14-15M in each of the next three seasons. That's one-year and $11M more than Burnett's contract, and will impact the 2014 austerity budget. If he wasn't so terrible last season, I'd probably say yes. Now there's so much risk to assume for those three years.
Carlos Lee makes some more sense, even though he's dangerously close to falling off the cliff. He'll make $18M in the final year of his contract, and his value is increasingly tied to his batting average as his power continues to decline. Yankee Stadium might be a hitter's park, but it's perfectly league average for dead pull right-handed hitters according to StatCorner. Lee doesn't walk all that much (career 7.3 BB%), so it's batting average or nothing if the power continues to go. The difference in contracts is significant, so that would have to be worked out somehow. Also, I'm not sure why either the White Sox or the Astros would want Burnett.
Anthony (and a few others) asks: What about Derrek Lee as a DH?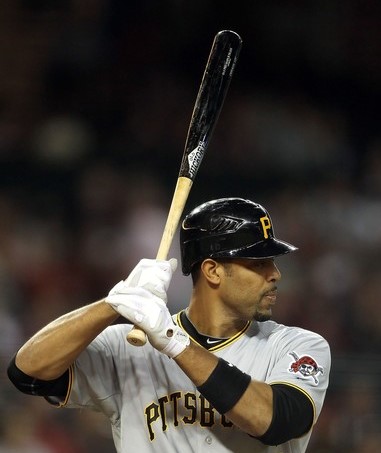 The last two years have been tough on Lee physical, specifically with regards to his hands. He had surgery to repair a torn ligament in his right thumb late in 2010, then missed close to four weeks last season due to a left wrist fracture. Lee managed to hit 19 homers in each of the last two seasons, so he has some power left, and unlike the other Lee he can actually hit the ball to all fields with authority. He's also has a reputation as strong clubhouse guy, and the Yankees have been emphasizing that of late.
My biggest concern is his walk rate, which dropped to a career-low 6.9% last season after six straight years of walk rates north of 10%. Lee's strikeout rate (23.1%) also climbed for the third straight year. That's all a result of him swinging at more pitches out of the strike zone than every before, and that's tough to reverse at age 36. Lee is said to be considering retirement if he doesn't find "the perfect situation," and I don't know if being a DH and seven-hole hitter for the Yankees qualifies as the perfect situation. He already has a World Series ring ('03 Marlins), so I doubt he's desperate to win. I am intrigued, but I'm not sure it'll happen.
Paul asks: $189M or bust. With all the talk of getting to $189M for 2014, am I correct that in 2015 they can go back to, shall we say, less conservative spending habits? Or is this going to be a cyclic thing? Every few years dipping below a threshold and then going back up?
I'm with you there, and Dave Pinto is as well. The Yankees will not only not have to pay $12M+ in luxury tax that year, they'll also get a rebate on their revenue sharing payout, somewhere between 25-50%. They paid north of $100M in revenue sharing in 2010, so adjust up for inflation a then realize they're getting a huge chunk of that back by going under the tax, and it's easy to understand why they're aiming to do so. They could end up saving themselves $50M+ in 2014 alone.
That money could easily go right into the Steinbrenners' pockets, that's always possible, or they could pump it right back into the team in 2015. Given the team's annual payroll, I'm guessing it'll be the latter. Remember, they only need to get under the luxury tax threshold once for all the savings to kick in, they can go right back over in 2015. If you want to start looking way ahead, players like Ben Zobrist, Evan Longoria, Justin Verlander, Max Scherzer, Felix Hernandez, Yovani Gallardo, and Clayton Kershaw are all scheduled to become free agents after the 2014 season. Isn't that convenient?
Bob asks: Love your site! This question actually comes from my wife and came up during the playoffs last fall. When the talking heads were talking about advanced scouting, she asked me, "How does somebody become a scout?" I really had no idea. So: what makes one qualified to be a scout? What different types of scouts to teams employ? (This probably would have been a better question for the early off-season – sorry I took so long to sent it). Keep up the good work!
From what I understand, the easiest way to get into scouting is to have played the game at some point. That's true for pretty much any job in baseball, really. MLB runs a scout school in Arizona and the Dominican Republic each year, which is basically a ten-day crash course in scouting. They teach you how to scout pitchers, scout hitters, fill out reports, the whole nine. The only kicker is that you have to be sponsored by an MLB team to attend, so a club basically has to agree to hire you before you can attend. It's not like anyone can enroll, and that's why the easiest way in is by having played at some point. Baseball America and MLB.com wrote features on scout school a few years ago.
As far as different types of scouts, teams usually employ amateur scouts (for the draft and international free agents), pro scouts (for the majors and minors), and advanced scouts (scouting teams the big league club will soon play). There might be others, but those are the three I know. When it comes to amateur players for the draft, area scouts are assigned a specific region (like the northeast), cross-checkers verify reports (they're responsible for a larger area), and the scouting director is the head honcho. Many of the area scouts are essentially freelancers, going from one one-year contract to the next, and changing teams pretty regularly.