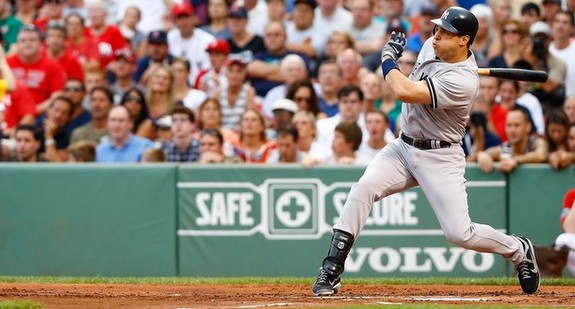 The Yankees have the best record in baseball and a sizable lead in the AL East, but the hardest part is yet to come. They have to maintain that lead in the second half because winning the division is of paramount importance thanks to the new playoff system. There is always room for improvement, and this year's Yankees are no different. Here's a quick look at some aspects of the team that need improvement in the second half.
More Production From The Middle of the Order
The Yankees have been a very well-rounded team this season, ranking fourth in position player production (16.5 fWAR), seventh in starting pitcher production (8.5 fWAR), and second in bullpen production (3.6 fWAR) among the 30 teams. Their offense has been the best in the game at 114 wRC+, but that has led to just 412 runs, the sixth most in the game. Blame all the struggles in runners in scoring position, and that's why the Yankees need some of their middle of the order bats to perform better in the second half.
Specifically, they need more out of Mark Teixeira. Alex Rodriguez is at the point of his career where you can't really expect him to improve his performance, but I'll happily eat crow if he has a big finish to season. I would love to see it. Teixeira, on the other hand, has continued what is now a three-year slide into mediocrity. The batting average and OBP have basically held static with last year, but he's on pace for 29 homers with a .223 ISO. Both would be his worst marks since his rookie season in 2003. Robinson Cano can't do it all, Teixeira needs to start mashing some taters in the second half.
A Quality Reliever
Rafael Soriano has filled in admirably for the injured Mariano Rivera and David Robertson remains a highly effective setup man, but the Yankees are still short in the bullpen right now. The middle innings are the primary concern, especially following Cory Wade's complete collapse. Clay Rapada and Cody Eppley have performed well but they're specialists who shouldn't face batters of the opposite hand, ditto the recently acquired Chad Qualls. That limits Joe Girardi's flexibility.
Joba Chamberlain started his minor league rehab assignment earlier this week and could be back next month, so maybe he'll provide that extra bullpen depth. They could always go outside the organization and made a trade, but dealing for bullpen help is as risky is as it gets. Either way, the Yankees need to shore up their middle relief situation and take a bit of the load off Robertson and Soriano by adding a quality arm. Internal or external solution, it doesn't matter. They need another quality reliever.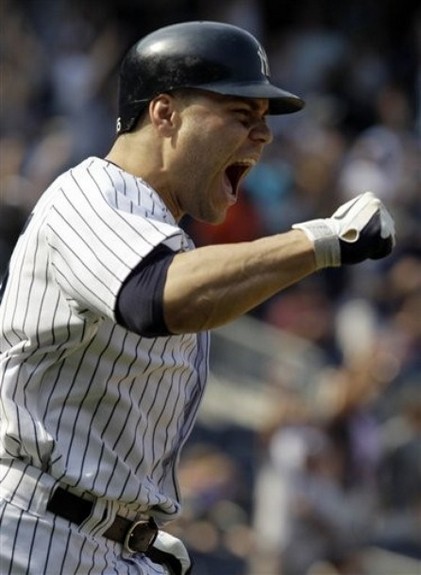 Something, Anything From Russell Martin
In terms of offensive production, the catching situation has been just brutal this season. Martin and Chris Stewart have combined for a 71 wRC+, which ranks 23rd among the 30 teams. The Yankees aren't looking to trade for catching however, as Brian Cashman recently said: "We have our catching … I believe in Russell Martin, period."
We know that Cashman and the Yankees tend to surprise us with deals and pickups, but if they're going to stick with Martin and Stewart, fine. Martin needs to hit in that case. A .179/.300/.349 line (79 wRC+) doesn't cut it from a starting position player even when you consider his position. The average AL catcher is hitting .241/.309/.388 (89 wRC+) this season and Russ isn't even meeting that modest standard. Hopefully his .193 BABIP corrects in the second half — it almost certainly will somewhat to sheer luck — and the Yankees get at least league average production out of Martin going forward, preferably more.
Health!
This last one goes without saying. As strong as the bench and role players have been this season, the Yankees still need their core players to stay healthy in the second half. CC Sabathia is expected to come off the DL to start on Tuesday and obviously he's one of the two most important players on the team. There's a chance Brett Gardner will be back by the end of the month, adding some much needed speed and defense to the everyday lineup. Andy Pettitte's late-season return from a fractured ankle will be a huge lift as well.
Those three guys, plus Joba, are already hurt though. The players on the team that are healthy right now need to stay healthy, specifically guys like Soriano (history of elbow problems), A-Rod (four DL stints and two surgeries in the last four years), and valuable reserve Eric Chavez (pretty much everything). The AL East is so competitive these days that it's not just about who has the best players, it's about what has the best players and keeps them on the field the most.