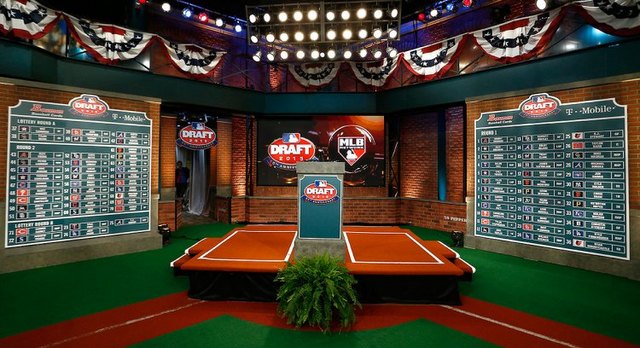 Yesterday was the deadline for free agents to accept or reject the qualifying offer. A record 20 free agents received the QO, and, for the first time ever, a player accepted. Three accepted, in fact. Colby Rasmus, Matt Wieters, and Brett Anderson all took the one-year, $15.8M QO rather than try their luck in free agency. That surprised me.
Now that the QO decision deadline has passed, our 2016 Draft Order Tracker page is live. We'll use that to keep track of the 2016 draft order as draft picks change hands via free agent compensation — and also via trades next year, since the 12 Competitive Balance Lottery picks can be traded — this offseason. You can access the 2016 Draft Order Tracker at any time via the Resources tab in the nav bar above.
At the moment, the Yankees hold the 22nd overall pick in the first round. Obviously they could forfeit that pick to sign one of the 16 free agents who rejected the QO. The draft order is very much subject to change right now. The Yankees held the 16th pick in the 2015 draft (RHP James Kaprielian) but otherwise have not picked as high as 22nd overall since taking Ian Kennedy with the 21st pick in 2006.
The Yankees did not make any of their three free agents the QO, which was not surprisingly. Chris Capuano, Stephen Drew, and Chris Young were their only free agents. So the Yankees can not gain any 2016 draft picks via free agent compensation this winter. They can only lose draft picks.
After the first round, the Yankees currently hold the 60th (second round) and 98th (third round) overall picks. Again, that is subject to change pending free agency. Anyway, the 2016 Draft Order Tracker page is up. Make sure you check back for updates throughout the offseason.