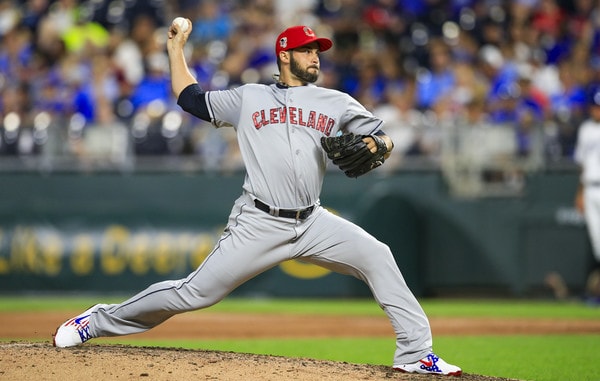 Welcome back, George Kontos. This afternoon the Yankees announced they've acquired Kontos from the Indians for cash considerations. He is not on the 40-man roster and he's going to Triple-A Scranton.
The Yankees drafted Kontos in the fifth round of the 2006 draft and he made his MLB debut in pinstripes in 2011. They sent him to the Giants for Chris Stewart at the end of Spring Training 2012, and Kontos was with San Francisco for their 2012 and 2014 World Series titles.
This season Kontos, now 33, has a 4.68 ERA (5.93 FIP) in 25 innings with the Pirates and Indians. He started the year in Pittsburgh, got released, then hooked on with the Indians. They eventually outrighted him to Triple-A, where he has a 1.13 ERA (1.80 FIP) in 16 innings.
The Yankees traded away four Triple-A pitchers at the deadline (Cody Carroll, Caleb Frare, Gio Gallegos, Josh Rogers), so adding Kontos is more about giving the RailRiders another warm body than it is expecting him to help the MLB team.