I took it a little easy this week, so I only have three questions for you. Remember to use the Submit A Tip box in the sidebar to send us mailbag questions or anything else.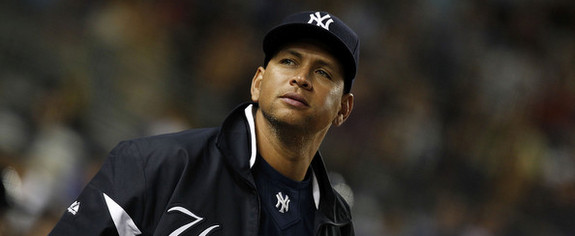 Roy asks: Do you think that Alex Rodriguez will be so rusty as to be useless between now and the postseason? I expect that he will take a long time to be back in sync. Just a gut feeling.
Useless is a pretty strong word, but I am definitely concerned about his hand injury lingering and negatively impacting his production when he returns. I don't just mean being rusty, but not having enough time to rebuild strength in the hand. It's not at all uncommon for hand, finger, and wrist issues to linger like that even after the break is fully healed. If you can't grip the bat properly, you're not going to hit Major League pitching. It's as simple as that.
For A-Rod, the concern is even greater since it's his left (bottom) hand. The entire front arm — shoulder, wrist, hand, etc. — is where the power comes from, and that's where the injury happened. What's the old saying, the bottom hand is the car and the top hand is the driver? If the car isn't working right, the driver is irrelevant. Rust and not seeing live pitching for a while is just a small part it. If A-Rod has lost too much strength in that hand during the downtime, he might be physically unable to drive the baseball with the authority when he comes back, at least initially. That's what I'm worried about.
Chris asks: If the Yankees bring Hiroki Kuroda back next year do you think it would be worth it to try and bring in Dice-K for one year at say $4-6M? Scott Boras might want him to take a one-year show me deal and I think Kuroda might be able to get through to him.
Oh hell naw. He's coming off the Tommy John surgery now so pretty much anything he does this year can be thrown right out the window as far as evaluating him going forward, but Daisuke Matsuzaka's been around a while and we're all well aware of what he is. He nibbles and avoids contact to the extreme despite having the stuff (at least pre-surgery) to challenge hitters, which results not just in walks, but also hitter's counts. Those are the real problem, not so much all the ball fours.
Dice-K isn't all that young anymore (32 next month) and even in his best years he was a low-4.00s FIP pitcher. He's also been an extreme fly ball pitcher (career 36.2% grounders) and when you combine that with the walks (4.29 BB/9 and 11.00 BB%) and Yankee Stadium, you're looking at a lot of multi-run homers. An NL team with a big park like the Dodgers, Giants, or even the Mets makes a ton more sense for Dice-K as a player, who needs to rebuild his value on a one-year deal. Staying in the AL East won't do that, no matter how buddy-buddy he is with Kuroda. This one's a definite no for me.
Travis asks: Who is Rule V eligible next offseason?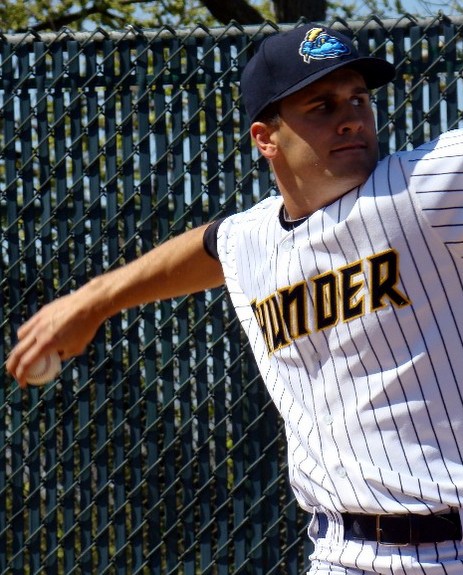 The general rule of thumb is high schoolers drafted four years ago (2008) and college players drafted three years ago (2009). There are some exceptions, like Corban Joseph. He was a high schooler drafted in 2008 but had to be added last season because he was a little older than most kids when he graduated. Anyway, the big name this year is right-hander Brett Marshall. I'm not his biggest fan but he's a no-brainer, you add that guy to the 40-man roster. If the Yankees leave him unprotected, he'd be a candidate to go first overall in December's draft.
The rest of the drafted player crop is highlighted by right-handers Graham Stoneburner and Mikey O'Brien, though I don't think the Yankees should protect either. I have a hard time believing both could stick on a big league 25-man roster all season. Adding Ryan Pope or Addison Maruszak to the 40-man would be a huge reach as well. Both are having nice years in Double-A but aren't actual prospects. Fringe guys all the way.
It's always tougher to tell which international free agent signees are eligible because their exact signing dates are unclear. I'm almost certain outfielder Abe Almonte is Rule 5 eligible this winter and I'm really on the fence about him. He's been solid in Double-A while batting injury (.353 wOBA) and is a speedy, leadoff type of center fielder. Utility man Jose Pirela may be eligible as well, but I'd have no problem leaving him unprotected. He had a solid year in Double-A overall (.365 wOBA), but he was repeating the level and it was basically just a great first half.
Ultimately, I think the Yankees should only protect Marshall this offseason (among the player that I know are Rule 5 eligible). Almonte, Pirela, O'Brien, and Stoneburner may be capable of helping the Yankees down the line, but they're unlikely to next season. There are already too many players like that on the 40-man. Sometimes the best way to keep a player is leave them unprotected like Ivan Nova in 2008. He wasn't big league ready so it was inevitable that he was coming back. Those four are in the exact same boat for me.
Update: Left-hander Nik Turley is the obvious one I missed. He's Rule 5 eligible as well. Turley's had a great season (3.36 FIP in High-A) but I think he's in the exact same situation as Nova a few years ago. Solid pitching prospect but not ready to stick on a big league roster all season. I wouldn't protect him but I wouldn't be surprised if the Yankees did.