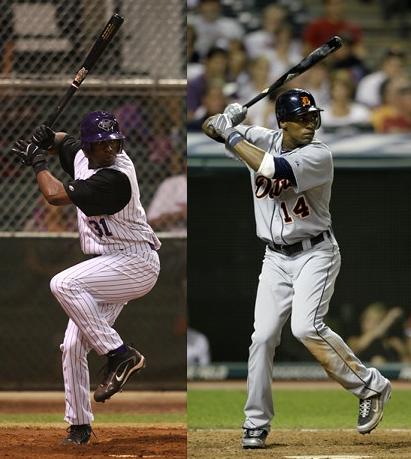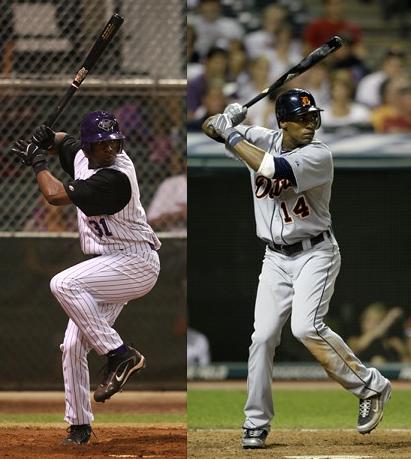 Here's a special one-question edition of the RAB Mailbag, but don't worry, we'll definitely get to some more throughout the course of the week.
Hey! Since many, many moves were made both prior to the season and during the season concerning movement of prospects, it doesn't seem to have affected the farm system too much. Contrary to this, the farm system as a whole seems to have taken a giant leap forward, especially with the development of our young pitching corps. But I still wonder, how much better (in terms of subjective quality or actual 'ranking') would our farm system be if we still had all the players pre Javy-trade.
The Yankees have made several trades involving prospects over the last twelve months, most notably for Curtis Granderson, Javy Vazquez, Boone Logan, Lance Berkman, and Austin Kearns. As far as we know right now, the Kerry Wood trade only involves money. Here are the prospects that were dealt away in those moves, in no particular order: Austin Jackson, Arodys Vizcaino, Mike Dunn, Mark Melancon, Jimmy Paredes, and Zach McAllister. Ian Kennedy surpassed the rookie limit of 50 big league innings back in 2008, so technically he wasn't a prospect at the time of the trade.
The best overall prospect with the highest long-term value traded away is Vizcaino, who posted a 2.22 FIP (2.74 ERA) in 85.1 innings split between Low-A and High-A this season before being shut down with a small ligament tear in his elbow that did not require Tommy John surgery. During one stretch from early-May to mid-June, he went 44 innings between issuing a walk. Baseball America ranked him the sixth best prospect in the South Atlantic League two weeks ago, saying he "shows a 92-94 mph fastball that touches 96, a hammer curveball and excellent control … [h]is changeup continues to improve and could give him a third plus pitch." It's a frontline starter package, for sure. If he was still with the Yanks, he'd almost certainly be their top pitching prospect if healthy, but I'd probably dock him a bit for the injury and the uncertainty it brings. For sure, The Killer B's (Manny Banuelos, Dellin Betances, and Andrew Brackman) would have another running mate, so perhaps we'd be calling them The Killer B's Plus V.
The best immediate impact guy they traded was Jackson by far. He had a 3.6 fWAR season for the Tigers thanks to a slightly above average .333 wOBA combined with a strong +4.2 UZR in center. I have a hard time believing that Jackson would have made the Yanks out of Spring Training had the trade never gone down, simply because a starting outfield of Jackson, Brett Gardner, and Nick Swisher would have been very questionable back in April. He likely would have returned to Triple-A for at least a few weeks, and the Yanks would have brought in another outfielder, probably Johnny Damon now that I think about it. If he was still a Yankee prospect, he'd be their second best position player prospect behind Jesus Montero, but he'd only be in the middle of their top ten prospects behind Montero and The Killer B's.
The other four guys were all second tier prospects with similar value. Melancon is  the best of the bunch as an MLB-ready strikeout reliever, and sure enough he pitched to a 3.19 FIP (3.12 ERA) with 9.87 K/9 and 4.15 BB/9 in 17.1 innings for Houston after the trade, good for 0.3 fWAR. Dunn spent most of the season in Triple-A but came up late in the year to post a 3.60 FIP (1.89 ERA) in 19 innings for the Braves, though his impressive 12.79 K/9 came with a hideous 8.05 BB/9. Paredes was one of the system's better sleepers, a slick fielding middle infielder with some pop (.130 ISO this year) and lots of speed (50 steals, 82.0% success rate).
McAllister took a big step back before the trade, getting surpassed by several of the higher upside arms in the system throughout the summer. Before the trade he posted a 4.73 FIP (5.03) in 132.1 Triple-A innings after never having an FIP higher than 3.26 at any level in any season of his career. He also become exceptionally homer prone, giving up 19 in 24 starts after surrendering just 17 in the first 74 outings of his career. The numbers after the trade are from too small a sample to draw any conclusions from (4.08 FIP, 6.88 ERA, 17 IP).
There's no question that the Yanks' system would be considerably stronger had all of those trades never gone down, and that's mostly thanks to Jackson and Vizcaino. Melancon and Dunn are solid depth pieces, Paredes and interesting low-level guy, but frankly McAllister had no place on a team like the Yankees and trade bait was almost certainly his ultimate future one way or the other. The Yanks certainly have a top ten system right now, but if you add a high upside arm like Arodys and a solid everyday centerfielder in Jackson (thanks to the benefit of hindsight, of course), it jumps into the top five, maybe even top three. Their depth would be improved greatly, and the cache of arms would be even deeper. For fun, here's a rough top list of the ten best Yankee prospects had those trades never gone down…
Jesus Montero
Arodys Vizcaino
Manny Banuelos
Andrew Brackman
Dellin Betances
Austin Jackson
Gary Sanchez
Austin Romine
Slade Heathcott
Hector Noesi
Quibble about the order if you want, but the names are generally correct. No matter how you slice it, that's a monster top ten.
Remember, prospects serve two purposes: the plug into the big league roster and trades. They were able to trade Vizcaino because of all the other high-upside arms they had in-house, and the reason they were able to acquire a power hitting centerfield with top notch defense like Granderson is because they had someone like Jackson to deal away. The other guys are just the cost of doing business, potentially useful pieces for almost certainly useful pieces. The farm system would be stronger with them, no doubt, but the big league team is stronger because they traded away, and that's what matters.
Photo Credits: Jackson with the Honolulu Sharks of Hawaii Winter Baseball in 2007 via Kyle Galdeira, Jackson with the Tigers in 2010 via Mark Duncan, AP.