Got seven questions for you this week, so consider this a jumbo-sized edition of the mailbag. Remember to use the Submit A Tip box in the sidebar to send us questions and whatnot.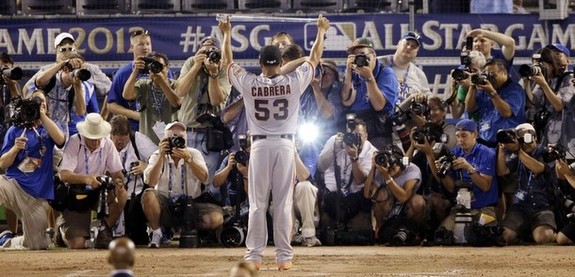 Countless people asked some variation of: Can/should the Yankees sign Melky Cabrera to a cheap one-year deal after the season following his suspension?
Sure, it's worth exploring. Based on my last few days at MLBTR, the fans of the other 29 teams are wondering the same thing as well. I suppose the Yankees may have a leg up considering their history with Cabrera, plus the fact that his good buddy Robinson Cano plays here. Either way, I'm sure the club can make a competitive offer if they're so inclined.
The real question is what kind of hitter do you expect him to be going forward? I don't buy that testosterone alone turned him into an MVP caliber hitter, but I also don't think this season's performance — .346/.390/.516 (146 wRC+) — is a reasonable expectation going forward simply because I don't believe anyone is a true talent .346 hitter. Not Melky, not Mike Trout, not Miguel Cabrera, not Derek Jeter. No one. If he's more of a .310 hitter doing forward, that's still really awesome and shouldn't be considered a knock. If they can get him for one-year at like, $5-8M to shore up the outfield next season, sure that's something they should seriously consider. Whether or not it's actually realistic is another matter entirely.
Daniel asks: The Cubs are offering to turn Alfonso Soriano into a $3M/year player. Any interest in him as a RF solution next season?
This is an unequivocal no for me. Soriano is having a real nice .263/.320/.448 (112 wRC+) year with the bat, but he's a 36-year-old one-dimensional player. If he's not hitting homers, he has zero value. Soriano doesn't walk, doesn't hit for average, doesn't steal bases anymore, and doesn't play much defense either. He's under contract through 2014 so you're talking about a $6M commitment for a player that is basically a bad HR/FB% slump away from a forced retirement. Soriano would be like, my Plan F for right field next season.
Brett asks: Let's say the Yankees don't re-sign Nick Swisher this offseason and then think like you and let Cano walk after 2013. With Alex Rodriguez, Derek Jeter, Mark Teixeira, and Curtis Granderson (Yankees sign him after Cano leaves) all two years older and currently not even performing that well, as well as a black hole offensively at catcher, do you really think the Yankees lineup will be good enough?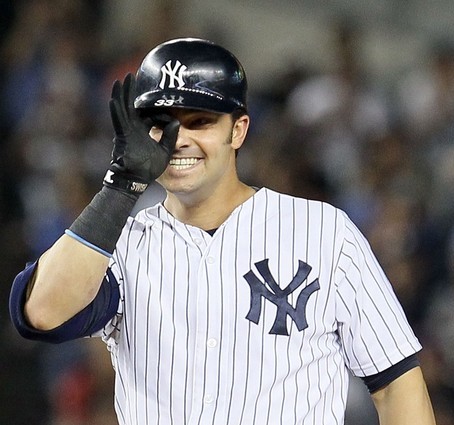 Well that's the thing, why are we assuming catcher is a black hole? If they let Cano and Swisher walk, the Yankees will have the opportunity to turn over the second base, right field, catcher, and DH positions in the next two offseason. If you think A-Rod is resigned to being a DH down the line, then you can bring in a new body for third base. That four of the nine lineup spots they have to work with. Plenty of room to add some offensive punch.
Bill asks: So with Swisher all but assuredly leaving next year, what do you think the chances are he ends up in Boston? The team needs some pop in right field and they need a good clubhouse guy, with everything that is going on in Boston right now. Think this is a possibility?
Absolutely. If for whatever reason the Yankees had declined his option last offseason, I think the Red Sox would have been the first team to call Swisher's agent. Pretty much every contending team in need of a bat — the Rangers, Dodgers, Braves, Tigers, Giants, Reds, etc. — figures to have some interest because he's versatile (corner outfield or first base) and a switch-hitter. Swisher could go 0-for-October and he'll still have plenty of suitors on the free agent market after the winter.
Sal asks: Do you think we'll ever get to a point where teams start structuring contracts so that players are paid appropriately in their peak years but the contract dollars are "tapered" in the end years so that they don't over pay for a players decline?
No, definitely not. I'm sure the club would love it, but I highly doubt the players and agents would. I think it's pretty normal to want to make more money the older you get, which is why most multi-year contracts include some kind of year-to-year raise. Another part of this is that most GMs won't be around to see the end of the multi-year contracts they hand out, specifically the big six and seven-year ones. What do I care if I saddle the next GM with a back contract when I could win right now and enhance my reputation? It's a good idea, but I don't think the players and agents would go for it.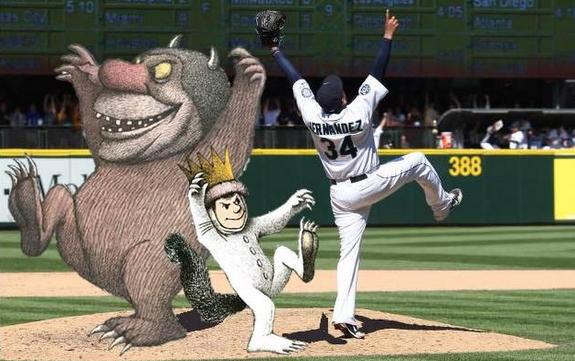 Tucker asks: This is a bit of a hypothetical, but would the Yankees even have the pieces to acquire Felix Hernandez if he were made available? Could the Rangers swoop in and nab him instead?
No, I don't believe the Yankees have the pieces to acquire any kind of high-end talent like that right now. Not unless they're willing to dangle Cano and the other club really values him despite being a year away from free agency. The lack of impact, near-MLB ready prospect really hurts them here.
The Rangers could certainly jump in and make a great offer for Felix if they wanted — if you're Seattle, don't you have to listen if Texas offers Jurickson Profar and Mike Olt? I have to think that would at least get their attention. The Yankees can't put together any kind of offer like that right now, so they're handcuffed on the trade market. As much as I'd love to see him in pinstripes, there's just no realistic trade scenario for Justin Upton at the moment.
Craig asks: Do you think Freddy Garcia is now (or should be) in the post-season rotation?  Even if Andy Pettitte comes back?  I think I'd rather take my chances with him than Ivan Nova or Phil Hughes.
Right now, with both CC Sabathia and Pettitte on the shelf, yes Freddy would definitely be in postseason rotation. I'd probably have him start Game Two behind Hiroki Kuroda in that scenario, which is … yikes. If Sabathia and Pettitte come back, I would use Freddy as the fourth starter and stick Phil Hughes in the bullpen for October. I don't see how they could trust Nova in the postseason given his current performance, but he does have about six weeks to figure things out.
Assuming David Phelps is headed back to the bullpen at some point, I'd rank the potential playoff starters are Sabathia, Kuroda, Pettitte, Garcia, Hughes, Nova. Just remove players and bump everyone else up as needed due to injury. I don't think it's out of the question that Phelps pitches his way ahead of Nova in the pecking order, but I wouldn't count on it. I think he'll run out of innings before that happens.