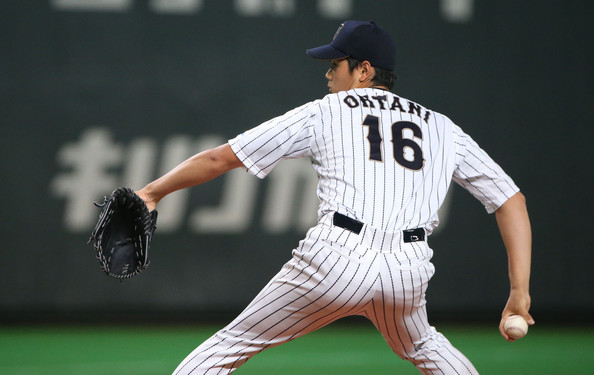 The Yankees and Indians have an off-day today as the ALDS shifts from Cleveland to New York. The best-of-five series will resume with Game Three tomorrow night. Here are some links to check out in the meantime.
Otani dazzles in possible final start in Japan
Shohei Otani, who may or may not come to MLB this offseason, made what could be his final start for the Nippon Ham Fighters earlier this week. He struck out ten in a two-hit shutout of the Orix Buffaloes, and Jason Coskrey says dozens of MLB scouts attended the game. Otani finished the season with a 3.20 ERA in 25.1 innings and a .340/.413/.557 batting line in 63 games. He missed time with quad and ankle problems, hence the limited time on the mound.
Joel Sherman says the Yankees are "known to be extremely interested" in Otani, who, if he does come over this year, will come over under the old posting rules. That means the (Ham) Fighters will set a $20M release fee. MLB and NPB are currently renegotiating the posting agreement for other players going forward. The Yankees have roughly $2M in international bonus money to offer Otani based on my estimates, though if he comes over this year, it won't be for top dollar. Basically no team has much international money to offer. Otani will go wherever he thinks is the best fit based on his own personal preferences. Good luck predicting that.
Denbo expected to join Marlins
Folks in baseball expect Yankees vice president of player development Gary Denbo to join Derek Jeter and the Marlins this offseason, reports Jon Heyman. Marlins general manager Mike Hill is expected to remain on, with Denbo coming over to head up their player development department, the same department he runs for the Yankees now. Denbo's contract is up after the season, so he's free to come and go as he chooses.
Jeter and Denbo are very close and go back a long away, and I figured Jeter would try to poach him once we found out he was buying the Marlins. Denbo has done a phenomenal job turning around the farm system and the Yankees will miss him, assuming they can't convince him to stay. Who will take over the farm system? I have no idea. The Yankees will find someone. I'm curious to see which Yankees farmhands the Marlins try to acquire going forward. You know Denbo has some personal favorites in the system.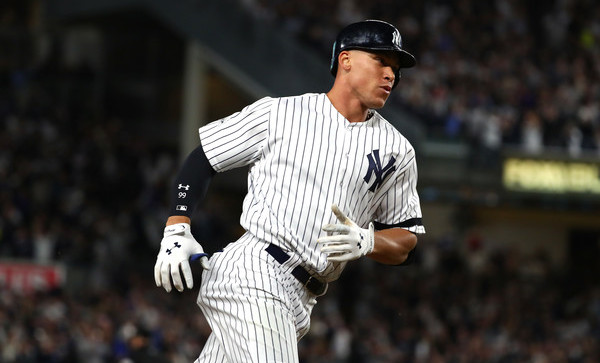 Judge had most popular jersey in 2017
The most popular player jersey this season, according to sales on MLB.com, belongs to Aaron Judge. Here is the press release. The average age of the top 20 players in jersey sales is 27, so that's fun. Here's the top five:
Aaron Judge, Yankees
Kris Bryant, Cubs
Anthony Rizzo, Cubs
Clayton Kershaw, Dodgers
Bryce Harper, Nationals
Also in the top 20 jersey sales: Gary Sanchez. He ranked 15th in jersey sales overall and sixth among AL players, behind Judge, Mike Trout, Francisco Lindor, Mookie Betts, and Jose Altuve. Only two pitchers in the top 20, which is kinda weird. Kershaw is fourth and Noah Syndergaard is 19th. The people love dingers, I guess.
YES Network ratings up 57%
Not surprisingly, the YES Network's rating were up a whopping 57% this season, the network announced yesterday. This season's ratings were the best in five years. Primetime game broadcasts on YES had higher ratings than the primetime schedules of all other cable networks in New York, plus ratings for non-game broadcasts (pregame and postgame shows, etc.) were up as well. Ratings outside the city also increased substantially. Turns out if you put a very good and very fun team on the field, people will watch. Who woulda thunk it?