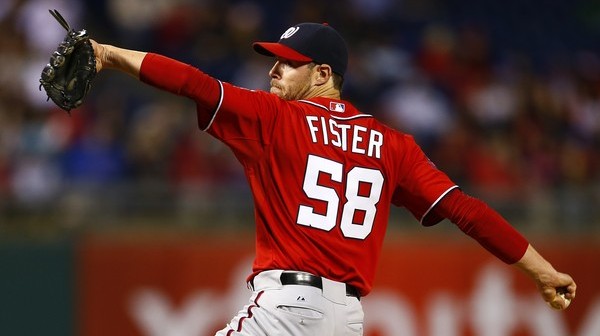 According to Jack Curry, indications are the Yankees will not pursue free agent right-hander Doug Fister. He's said to be seeking a two-year deal worth $10M to $11M per season, and hey, in this market, who can blame him? You can't get what you don't ask for.
Fister, 31, battled injury and ineffectiveness last season. He had a 4.19 ERA (4.55 FIP) in 103 innings spread across 15 starts and ten relief appearances with the Nationals. His strikeout (14.0%) and ground ball (44.6%) rates were both way down as well. A forearm/flexor tendon injury sidelined him for a month at midseason.
Even at his peak, Fister was never much of a hard-thrower. He was one of those guys with a deep arsenal who located well and kept hitters off balance. Last year through, his fastball velocity dipped into the mid-80s as a starter, which is really scary (via Brooks Baseball):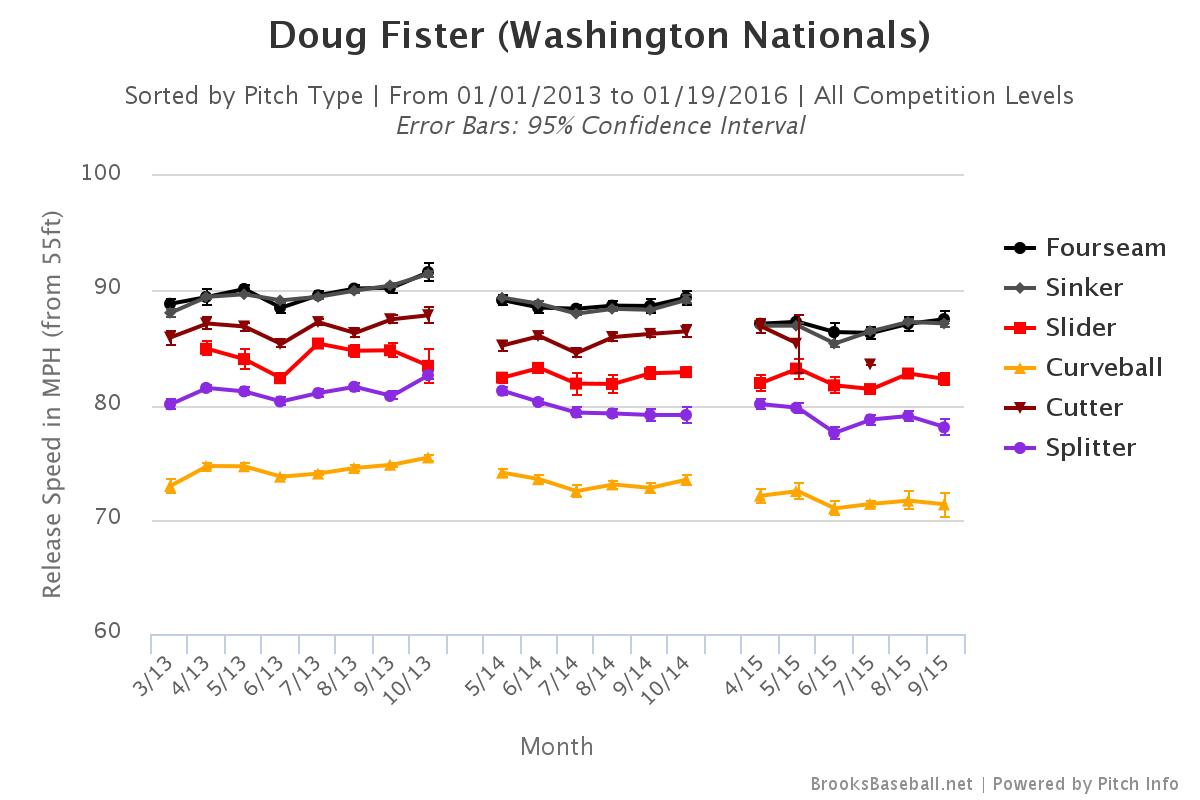 A year ago at this time I thought Fister would be the Yankees' top free agent target. For starters, they drafted him in the sixth round of the 2005 draft (he didn't sign), so I figured he still had some supporters in the organization. Also, Fister is super tall (6-foot-8) and he never walks anyone (career 4.7 BB%), two traits the Yankees love.
Obviously the poor 2015 season changed everything. Fister is a reclamation project now, and reclamation project pitchers usually don't sign with the Yankees unless they have no other option. (Think Bartolo Colon.) Yankee Stadium and the AL East is no place for a pitcher to rebuild value.
I do think Fister would be a good signing in the "you can never have too much pitching" sense, though it's hard to see him as someone who moves the needle a whole lot. I do think he's a bounceback candidate, but two years? Nah. The Yankees are said to be looking for a starter on a minor league contract. I don't think they'll do much more than that.