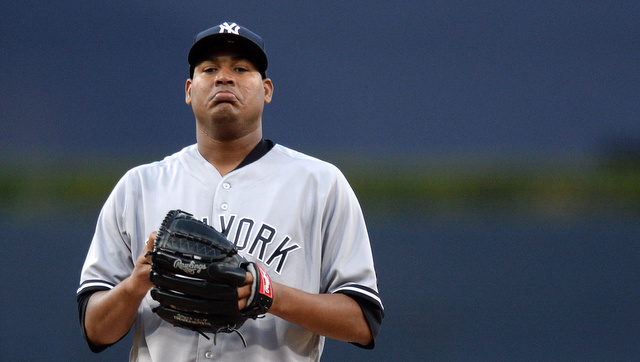 Earlier this week the Yankees swung a blockbuster trade with the Cubs, sending Aroldis Chapman to Chicago for Adam Warren and three prospects. There were an awful lot of rumors and buildup to that trade — that's a Theo Epstein hallmark — but things have been fairly quiet since. That's not unusual for the Yankees. Their moves tend to come out of nowhere. The Chapman trade was the exception.
Of course, the Yankees are also said to be on the fence about selling, and their recent 11-6 hot streak hasn't exactly helped matters. It's making me a little nervous. The Yankees are going to make some important decisions these next four days, decisions that really impact the future of the franchise. Anyway, here are Wednesday's rumors, and once again, we'll keep track of the day's trade rumors right here, so make sure you check back often. All time stamps are ET.
Reminder before you comment: Your trade proposal sucks.