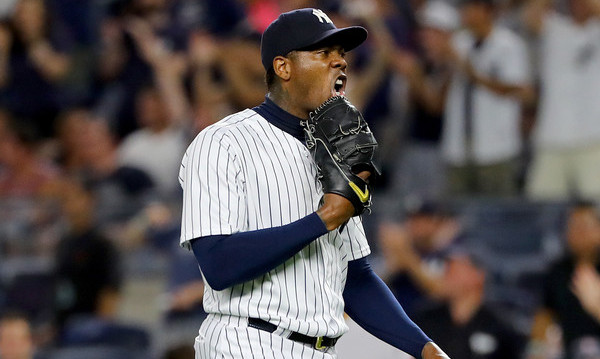 The 2016 non-waiver trade deadline is exactly one week away, and for the first time since they traded away Rickey Henderson and Mike Pagliarulo in 1989, the Yankees have to seriously consider selling this year. They're 4.5 games out of a wildcard spot with three teams ahead of them, and, more importantly, at no point this season have the Yankees looked capable of making the kind of extended run it'll take to get back into the race.
Over the weekend learned the Yankees are inching closer to trading Aroldis Chapman to the Cubs for top prospect Gleyber Torres and a second piece. That could happen as soon as today. Our Scouting the Market: Cubs post will tell you everything you need to know about Torres and various other Cubs prospects. Several other teams were in the mix for Chapman as well, and I suppose someone could sneak in at the last minute and make a big offer. We'll see. We're going to keep track of the day's trade rumors right here, so make sure you check back often. All time stamps are ET.
Reminder before you comment: Your trade proposal sucks.