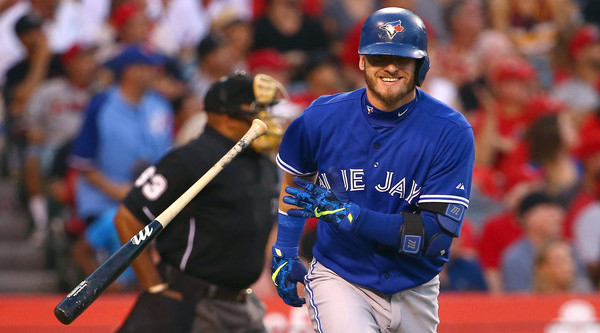 This is not surprising at all. According to Joel Sherman, Brian Cashman called Athletics GM Billy Beane about third baseman Josh Donaldson early in the offseason, but was told he would not be traded. It's been reported over the last few months that other teams were told the same thing. Donaldson wasn't available … and then suddenly he was.
Sherman says Blue Jays GM Alex Anthopoulos called about Donaldson and basically wouldn't take no for answer. He kept upping his offer until the A's said yes. "Alex is and was certainly relentless. That is his personality. But we didn't trade Josh to make Alex go away," said A's assistant GM David Forst.
Furthermore, Sherman says the Athletics did not shop Donaldson around after getting an offer they liked from Toronto. That seems … unwise. Don't you have to try to get max value for a player of that caliber? The four-player package sent to Oakland in the trade — Brett Lawrie, Kendall Graveman, Sean Nolin, and prospect Franklin Barreto — looked light at the time and ridiculous now.
The Yankees needed a third baseman this past offseason and opted to re-sign Chase Headley, who's had a poor year mostly because he suddenly forgot how to throw to first base. Alex Rodriguez can't play the field anymore and the only other free agent third baseman on the market was Pablo Sandoval, who has been a total disaster with the Red Sox.
Of course, the Yankees could have kept Martin Prado at third base, but a) that means no Nathan Eovaldi, and b) Prado hasn't been anything special this year either. Donaldson would have been an incredible pickup this winter. You don't need me to tell you that. It's hard to believe the A's traded him for what they did. My guess is if they opened it up to the highest bidder, the Yankees would have priced out. So it goes.