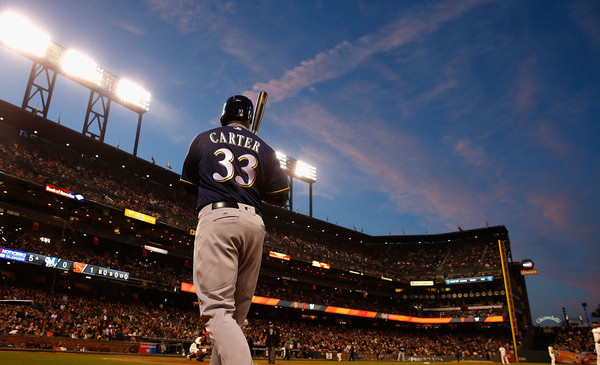 If you've never experienced pure boredom and, for whatever reason, want to, I suggest you proctor a New York State Regents exam. It's perfect if you love pacing around a room, unable to speak, sit, read, or write while students take a graduation-mandatory exam. Just as perfect is hall proctoring, in which you wait outside a room or pair of rooms for students to use the bathroom, where you must escort them–one by one–and wait outside. The highlight of this was flipping quarters that I happened to have in my pocket, marking down heads or tails on my finger; for the record, tails won in a relative landslide. I mention this not so that you pity me– please, though, feel free to do so–but because this is a near-perfect analogy for where we are in the baseball calendar. Like me waiting to be relieved by the next proctor or the kids who finished early waiting for the release time, we're all at our 'desks' waiting for Spring Training to begin.
To their credit, the Yankees did add some fire to the hot stove when they signed Chris Carter to a one year contract last week. When I first heard that they were checking in on him, I wasn't too jazzed about the idea. But once the signing was announced–especially for so cheap–I came around on it more and more; that could have had something to do with spending a bit of time watching highlight videos of Carter's NL-leading 41 homers. Regardless of how I–or you–feel about the deal, it's done and Carter will be part of the team and playing time for him needs to be found. He brings with him a ton of whiffs, but a ton of walks and the aforementioned homers, too, and the Yankees have been lacking those things of late. Though not necessarily an ideal candidate for this team, Carter can help and add value; the only issue is, as Mike mused, where the heck is he gonna play?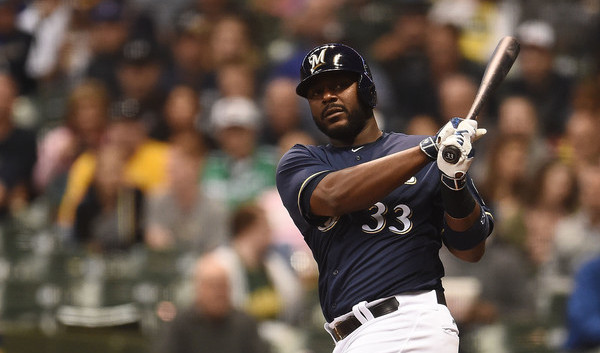 Against right handed pitchers, it's pretty hard to find a spot for Carter, aside from a late-inning pinch hitter when a tough lefty reliever comes in. As a right handed batter, he obviously doesn't give a platoon advantage over Greg Bird at first, and he's not as complete a hitter as Matt Holliday. To be fair to Carter, though, he does have a career wOBA of .332 (109 wRC+) against righties, so he's not helpless against them–far from it–which is comforting should Holliday go down or Bird's shoulder not be fully recovered.
Against lefties, though, there will be ample opportunity for Carter to play. The simple answer is that he and Bird split the first base duties as a platoon. This serves a dual purpose as it gives Bird the lion's share of the playing time and gives the Yankees another powerful right handed bat to deploy against lefties. However, as Bird is much longer for this team than Carter, it might make more sense to expose Bird to lefties as well. Where does that leave Carter? It depends on some other platoon variables.
If the Yanks really want to hammer lefties and eschew defense a bit in the process, they can. They can accomplish this dual 'goal' by being aggressive with their platooning in the outfield. Aaron Hicks can play center in place of Jacoby Ellsbury. Matt Holliday can "play" left field in place of Brett Gardner. The latter move would free up a spot for Carter to DH, giving the Yankees an all-right handed lineup against lefties, save for Didi Gregorius at short.
Chances are, this is all academic and this "problem" resolves itself through lack of performance or an injury. And, either way, the Yankees didn't sign a 30+ homer guy–regardless of lack of cost–to have him ride the pine. He'll get his playing time. And, as Mike noted, Carter has team control after this and 2017 could be a showcase for 2018. Hopefully, he makes the most of it.