Over the past two nights we've been reviewing the first half of the Yankees' season, looking at seven players who've exceeded expectations and seven who've fallen short. We'll wrap up this short little series tonight by taking a quick look at those who are shooting par for the course. The guys that are doing pretty much exactly what we expected them to.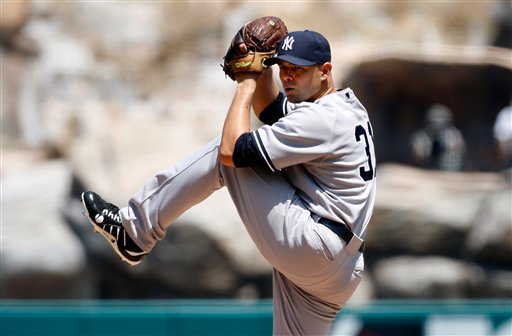 Javy Vazquez
GM Brian Cashman brought Vazquez back for a second tour of duty in Bronx not expecting the Cy Young contender from 2009, but instead a back-of-the-rotation horse that would keep the team in games and chew up innings. Javy went on to do anything but that in the early going. He was so bad through his first five starts (.337/.429/.663 against) that the team skipped his turn despite having the opportunity to give everyone in the rotation an extra day of rest.
Since that skipped start, Vazquez has rebounded nicely and given the Yankees exactly what they wanted from him, if not more. He completed at least seven innings in seven of his next 11 starts, surrendering more than three runs just twice. The Yanks would have done better than just six wins during that stretch if they bothered to score more than 30 runs, just 2.7 per game.
Overall, Javy's season numbers have come back down to respectable levels. His ERA sits at 4.45, his xFIP at 4.53, and his strikeouts at 7.58 K/9. The Yankees have to be thrilled with how well he's pitched over the last two months, and right now he's giving them exactly what they wanted.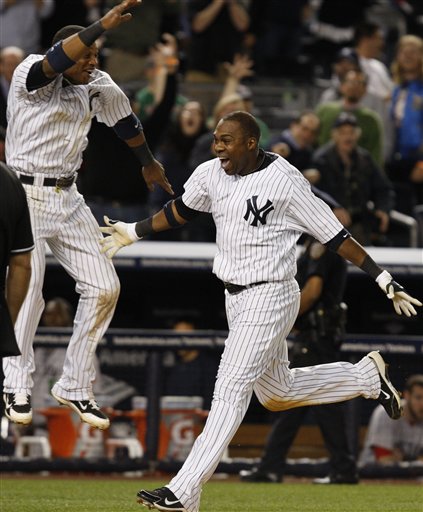 Marcus Thames
The Yanks brought Thames in for one reason and one reason only: to mash lefthanded pitchers. By and large, he's done exactly that. In a limited sample of 57 plate appearances against southpaws (due in part to a hamstring injury), Thames has hit .327/.421/.449. He's even chipped in nicely against righties (.250/.370/.444 in 46 PA).
Thames has picked up the team's only two walk-off hits of the season , including what the majority of fans consider to be their favorite moment of the first half. Although his defense in the outfield has left everyone speechless for all the wrong reasons, Thames has generally been a fine reserve player for the Yanks.
Joe Girardi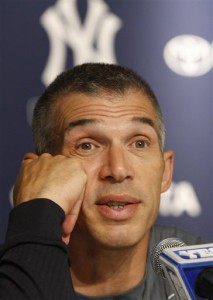 It's hard to judge a manager, unless of course he consistently does things that are so monumentally stupid that you wonder how he ever got into baseball in the first place. Girardi's job is fairly simple given all the talent on his roster, and really all he had to do was not screw it up. A subpar bullpen and colossal failure of a bench are not his fault, yet he's managed to keep the regulars rested and not tax the bullpen. The Yanks haven't just tread water, they've thrived.
Girardi's job doesn't figure to get any easier in the second half with two key pieces in Nick Johnson and Al Aceves unlikely to come back anytime soon, but there's enough talent on the roster for the team to remain a force. All he has to do to be successful is exactly what he has been doing.
Honorable Mention: Frankie Cervelli went from super hot to super cold in the first half, but a .305 wOBA while taking some of the catching load off Jorge Posada's shoulders is pretty much what we all had in mind coming into the season … Damaso Marte's primary job function is to shutdown lefthanders late in the game, and he's crushed them to the tune of a .146/.200/.268 batting line against … The farm system has also done what we expected it to: pump out useful players to plug the occasional hole on a temporary basis, whether it be Ivan Nova or Colin Curtis or Kevin Russo or Juan Miranda.