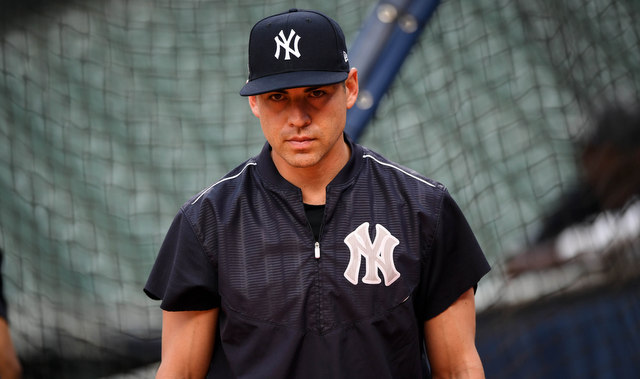 The 2018-19 offseason is now underway, and over the next several months the Yankees will look to improve their big league roster while sticking to some sort of budget. Every team has a budget. Some teams have bigger budgets than others, but every team has a budget. This past season the Yankees' budget was the $197M luxury tax threshold, and they stuck to it. They stayed under the threshold.
The luxury tax threshold jumps to $206M next year and the early indications are Hal Steinbrenner doesn't want to exceed the threshold. "I don't want to speak for (Hal Steinbrenner), but my general feeling from him and for us has been not wanting to line the pockets of others to let them utilize that excess against us," said Brian Cashman recently, referring to the fact a portion of the money paid into luxury tax is distributed to other teams.
Cashman indicated he can go to Hal to get approval to exceed the threshold, and I sure hope that is the case, because there are some great free agents out there this winter. Either way, that $206M number is an obstacle of some sorts, and my estimate says the Yankees have $49.7M to spend underneath the threshold. That's a lot! Not enough for a truly massive free agent spending spree, but it is a lot.
As the Yankees move through the winter they will have to navigate around Jacoby Ellsbury's albatross contract. There are still two years and roughly $47M remaining on that deal, and Ellsbury missed the entire 2018 season with injuries. It's unclear whether he'll be healthy enough for Opening Day. This is also a guy who hit .261/.331/.372 (91 wRC+) in his last 1,500 plate appearances. Now he's a 35-year-old speed guy coming off major hip surgery. Yuck.
Trading Ellsbury for value is pretty much a pipe dream at this point. The best case scenario is trading him and saving some money, and, even then, the Yankees will have to kick in a sweeter. Remember the Chase Headley trade? The Yankees attached Bryan Mitchell to Headley and saved $13M (!) against the luxury tax this year. Doing something similar with Ellsbury feels like it would take a minor miracle, at least something that leads to that much savings.
Rather than shoot for the moon, I think I've found a smaller bad contract for bad contract swap that could work for both teams. The details:
Yankees get: Wei-Yin Chen
Marlins get: Jacoby Ellsbury and an out of options arm
No, it is not the most exciting trade in the world, but it doesn't have to be exciting to be worthwhile. Long story short, the Yankees and Marlins would move some money around, which would improve the luxury tax situation in the Bronx and send a younger pitcher to Miami. Let's break this down.
1. How does the math work? The Yankees and Marlins are concerned about very different numbers. The Yankees are worried more about the luxury tax hit than the actual salary. They care about the actual salary too, don't get me wrong, but the luxury tax has been driving all their decisions recently. The Marlins, meanwhile, are focused on actual salary. They're not close to the luxury tax threshold. Luxury tax hits mean nothing to them.
Both Ellsbury and Chen have two years remaining on their contracts. Ellsbury is owed approximately $47M while Chen is owed $42M. Here's the full breakdown:
| | Chen | Ellsbury |
| --- | --- | --- |
| 2019 Salary | $20M | $21.14M |
| 2020 Salary | $22M | $21.14M |
| Option Buyout | N/A | $5M |
| Total Remaining | $42M | $47.28M |
| Contract | 5 yrs, $80M | 7 yrs, $153M |
| Contract AAV | $16M | $21.86M |
A straight up trade would save the Yankees $5.86M against the luxury tax in 2019 and again in 2020 ($21.86M minus $16M). They wouldn't save $13M like the Headley trade, but it's something, and something is better than nothing. Ellsbury hasn't played since last year and he's just sitting on the roster, soaking up luxury tax payroll space. This at least clears some of that space.
Of course, a straight one-for-one trade means the Marlins would absorb $5.28M in real salary spread across 2019-20 ($47.28M minus $42M). Would they do that? Not out of the kindness of their hearts. That's where the out of options arm comes in.
2. Why would the Marlins do this? The Marlins have two options. One, they could keep Chen and pay him that $42M the next two years. Chen is 33 years old, he has a 4.75 ERA (4.38 FIP) over the last three seasons, and he's missed a bunch of time with lingering elbow trouble. He has no long-term value to a rebuilding team like Miami. He's an innings guy they hope will stay healthy and pitch well enough to create some trade value, which is unlikely. That rarely happens.
Or two, they could make the trade outlined above and essentially buy a young pitcher. The Yankees have three out of options pitchers, meaning they can't be sent to the minors next season without going through waivers: Luis Cessa, A.J. Cole, and Domingo German. (Tommy Kahnle is out of options too, but I don't think he'd interest the Marlins.) I'd rank those three pitchers German, Cessa, Cole in that order. Remember that $5.28M the Marlins would have to eat in the trade? How's this work:
Marlins eat all $5.28M and get German.
Marlins eat half the $5.28M and get Cessa.
Marlins eat none of the $5.28M and get Cole.
The more money Miami eats, the better the pitcher they get in return. (Who the Marlins consider the best pitcher may not be who I consider the best pitcher, obviously.) If they eat the $5.28M difference in salary, they get a the best young pitcher in German and the Yankees get Chen with a $16M luxury tax hit. If the Yankees have to eat the entire $5.28M, the Marlins get the worst out of options arm in Cole and the Yankees get Chen with an $18.64M luxury tax hit — that's the $5.28M cut in half and added to the $16M in 2019 and 2020 — which is still $3.22M in luxury tax savings in 2019 and 2020.
So it boils down to this: The Marlins can either keep Chen, who has no value to them, or make the trade and get a young enough arm who might help long-term. They're buying a young arm, basically. Keep in mind Marlins executive Gary Denbo was the Yankees' farm system head from 2014-17. He presumably has some insight into German and Cessa, which could help push things along. The $40-something-million is a sunk cost. The Marlins have to pay it to someone no matter that. They can either pay it to Ellsbury and get a younger pitcher in the process, or pay it to Chen.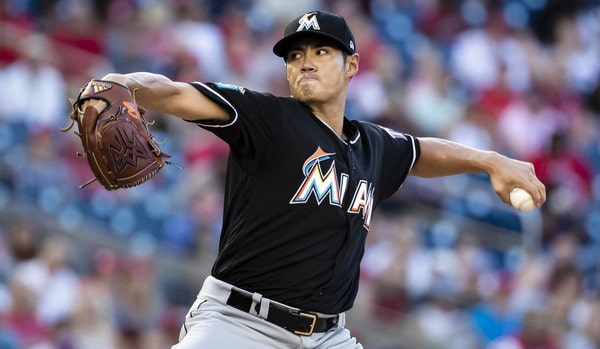 3. Why would the Yankees do this? For the luxury tax savings, obviously. The worst case scenario here is eating the $5.28M difference in salaries and giving up a spare out of options arm in Cole, who is probably not going to stick on the roster all offseason anyway, and saving $3.22M against the luxury tax payroll. The best case scenario is the shedding the full $5.28M difference in salaries and giving up a spare out of options arm in German, who also might not stick on the roster all offseason, and saving $5.86M against the luxury tax. Worthwhile either way.
What do the Yankees do with Chen? Beats me. They could simply release him. I'd recommend taking Chen into Spring Training and seeing whether he can help in some capacity, even as a mop-up guy, then making a decision at the end of camp. Again, the $40-something-million is a sunk cost. The Yankees have to pay it no matter what, and, right now, they're paying it to Ellsbury to do nothing. Maybe they can instead pay it to Chen to soak up low-leverage innings. The primary objective here is the luxury tax savings. Anything Chen gives them is a bonus.
4. Why would Ellsbury agree to this? Ellsbury's contract includes a full no-trade clause. Even if it didn't, he's been with the Yankees long enough now to pick up five-and-ten rights, which is kinda crazy. Why would Ellsbury go to the Marlins? There is only one good reason: Because they'll release him. That's the condition of the trade. The Marlins have to release Ellsbury immediately after the deal.
It sounds crazy, I know, but it is not unprecedented. Remember the big Dodgers-Braves salary shuffle deal that sent Matt Kemp back to Los Angeles last offseason? Adrian Gonzalez was in that trade and Atlanta had to release him as the condition to get him to waive his no-trade clause. Gonzalez got to keep every penny in his contract and pick his next team, who he could sign with at the pro-rated minimum. Once the Marlins release Ellsbury, he'd still get every penny, he'd get to pick his next team, and it wouldn't cost anyone anything substantial to sign him. For Ellsbury, that would presumably be preferable to sticking with the Yankees, who don't seem to have a place for him.
* * *
Over the next two years the Marlins owe Chen $42M and the Yankees owe Ellsbury $47.28M. There's no getting out of that money. So, to make the best of a bad situation, the two teams could swap those contracts and figure out what to do with the $5.28M difference. Shouldn't be hard. The Yankees would get a lower luxury tax hit and the Marlins would add a pitcher in his mid-20s with a chance to help long-term. And if he doesn't, so be it. But at least they get to try.
A win-win? Well, I wouldn't go that far. This is more like two teams making the best of a bad situation. They're both stuck paying an unproductive veteran $40-something-million in real dollars the next two years. The Yankees and Marlins can either stick with their current situation, or work with each other to make things a little more palatable. To me, it seems better than staying with the status quo.